Paddleboarding is exhilarating fun for all, from newcomers to experts, but while you're out on the water getting in a good paddle, always remember: composure is key! To help find a quality board to make the fun last, here are 4 features to look out for when buying your very own.
1. Traction Pad
An essential paddleboard feature is a traction pad. Good board traction helps prevent slips and gives your feet an excellent grip to help support stability and balance.
Proper balance on your board is just the beginning. Good traction then allows you to focus your efforts on directing the board where you want and steering clear of any obstacles on the water. Avoid slipping and sliding with the stability that a good traction pad offers. Not having one on your paddleboard is much like trying to keep your balance on.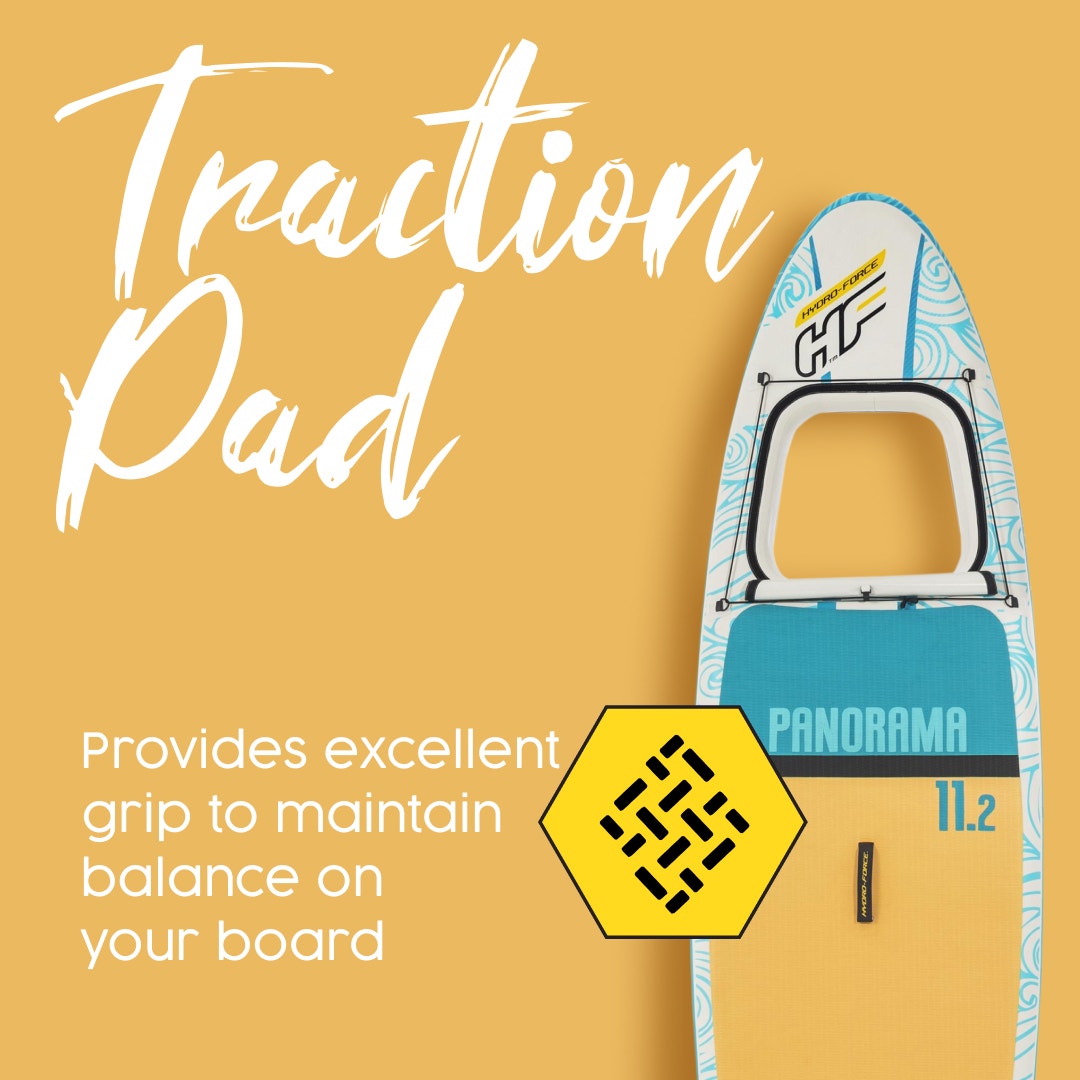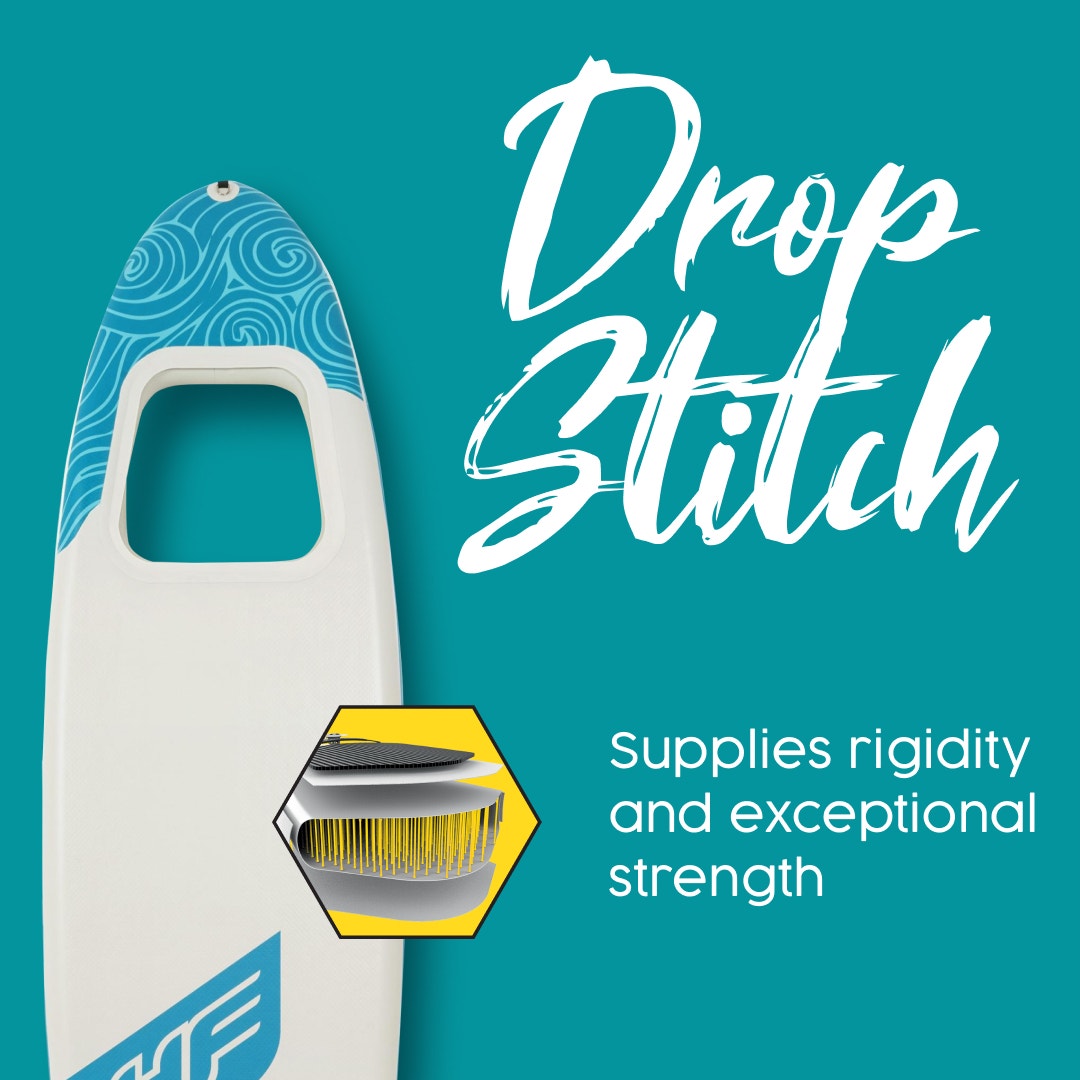 2. Materials
When you're looking for durability, look no further than inflatable paddleboards made with sturdy, reinforced materials.
Supplying rigidity and exceptional strength through thousands of tiny fibers, drop stitch allows your board the benefits of a hard-sided board while staying lightweight, portable and easy to store, while Bestway's Tritech™ surface material has been stress tested against weight, strain and movement to offer superior strength and durability that can withstand exposure to UV rays.
3. Strong Seam
Buying a board with a strong seam is of the utmost importance to you in the water while out in search of a good time on your stand-up paddleboard. A faulty seam could result in air leaks and loss of pressure while on the water. Be sure to look for a board that passes extensive testing for quality assurance purposes, ensuring a durable board and strong seam for long-term use.
Not only are Bestway's stand-up paddleboard seams checked at least 3 times during the development process, but 100% of the boards from the production line are also overinflated to 18 PSI twice with a final seam check to make sure there are no leaks before they go into packaging.