Bestway's mission is to help families have more fun and make more memories. And, we love hearing stories from YOU about how Bestway is enriching your life, so always feel free to share them in online reviews and social media.
In fact, we also have a "Bestway Besties" Facebook fan group that gives our biggest fans the chance to share their photos and feedback directly with us.
We recently reached out to one of our Bestway Besties, Paige Young, who is a mother of two boys, Michael, age 8, and AJ, age 6.
Here's what Paige shared about her love for Bestway:
How It Started
"It all started with the H2OGO!® Triple Waterslide. That was one of the first products I bought from Bestway. My boys really enjoyed it! Then I found out about their Bestway Besties group on Facebook and came across a lot more of their products. The main ones to catch my eye were the mega water parks. I just knew my boys would have a blast with them! I ended up winning the H2OGO! Super Speedway Mega Water Park from the group. That completely changed my boys' summer!"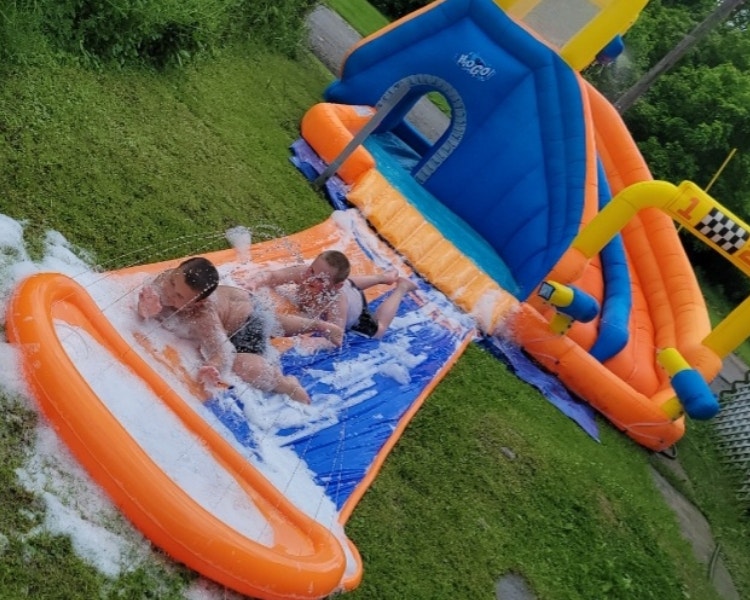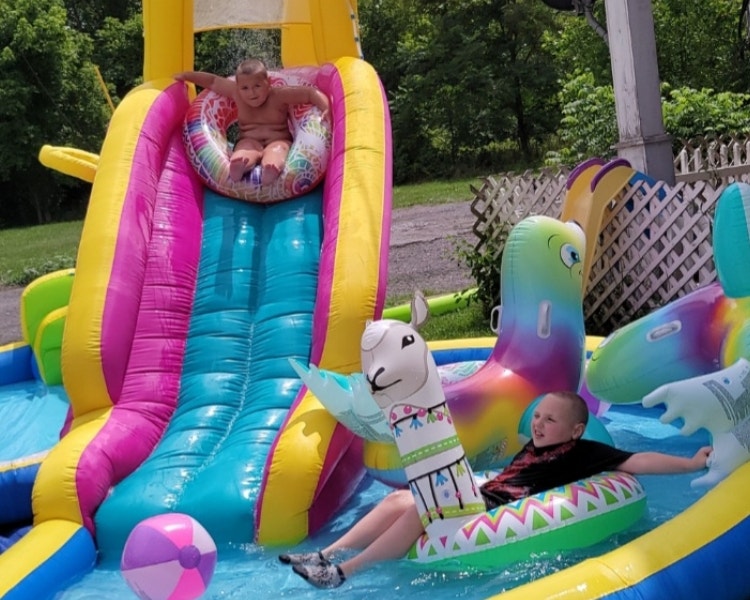 Favorite Outdoor Go-Tos
"The boys loved that water park so much; I went out and bought a few more! They can pick which one they want to set up each day...our top three...are the Super Speedway Mega Water Park, Triple Splash Mega Water Park, and the Splash Course Mega Water Park. What I love about (Bestway's) water parks are that they're very durable, and heavy duty! It's been around two years now that we've had them and they're still like new, even with being used constantly in the summertime! I was searching to find something that my boys would play with, and that would help to get their energy out. My oldest is autistic, youngest has ADHD and a rule out for autism. Finding things they will actually play with for more than a couple of minutes was a challenge! But Bestway made it possible with their amazing products!"
Other Faves
"I wanted something they could play with inside for wintertime and (Bestway's) bounce houses are perfect for that! Whether it's hot or cold out, Bestway always comes through! We also have several other favorites of theirs, too," says Paige. "(They really enjoyed) The Fantastic Aquarium Play Center, which comes with several inflatable aquatic animals and a slide. Plus, (Bestway's) air mattresses, and a ton of pool floaties are all awesome, too. There isn't one product that we didn't like, they're all amazing. Seeing my boys' faces light up with excitement, and (watching) them have an absolute blast are some of the best memories!"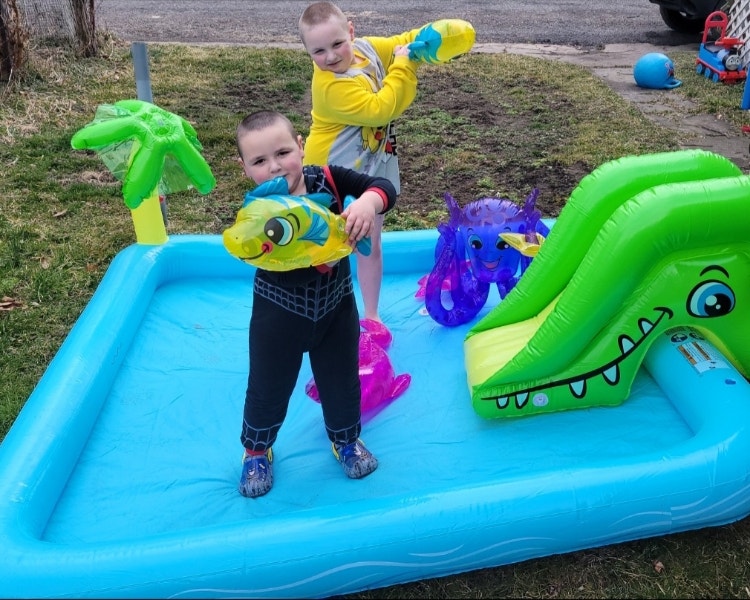 Why Bestway
Since becoming a Bestway Bestie, she has discovered another level of gratitude for the company.
"This is one brand that I will forever support! (Bestway) actually cares about their customers. They want to hear our feedback and opinions so they can keep making products that we'd love! Not only that, but they give back so much! We are so grateful and thankful for Bestway, and all the hard work and dedication they put into their products."
Thank you, Paige, for the glowing feedback!