Creating a happy, thriving culture at Bestway USA is one of our top priorities – and we know the practice of giving back to others enriches everyone's lives.
In fact, a 2017 employee volunteering study conducted by UnitedHealthcare supports it. According to the study, 93 percent of employees reported an improved mood, 79 percent reported lower stress levels and 88 percent reported increased self-esteem after giving back through volunteer work. It's just part of the reason giving back is part of our core values.
Since settling into our new state-of-the-art facility in Chandler in November of 2021, we've focused on meeting our neighbors, reaching out to reputable, nearby organizations, and doing what we can to give back and make a difference in our community.
Here's how Bestway USA has connected with the community so far.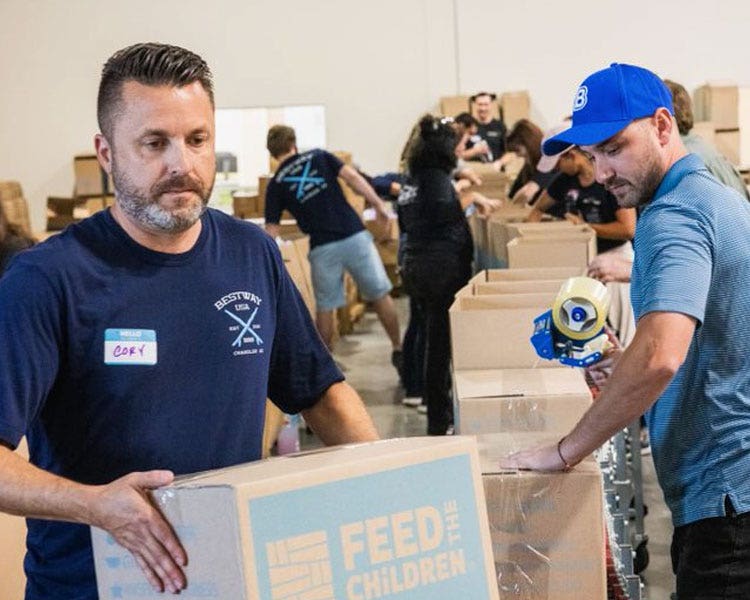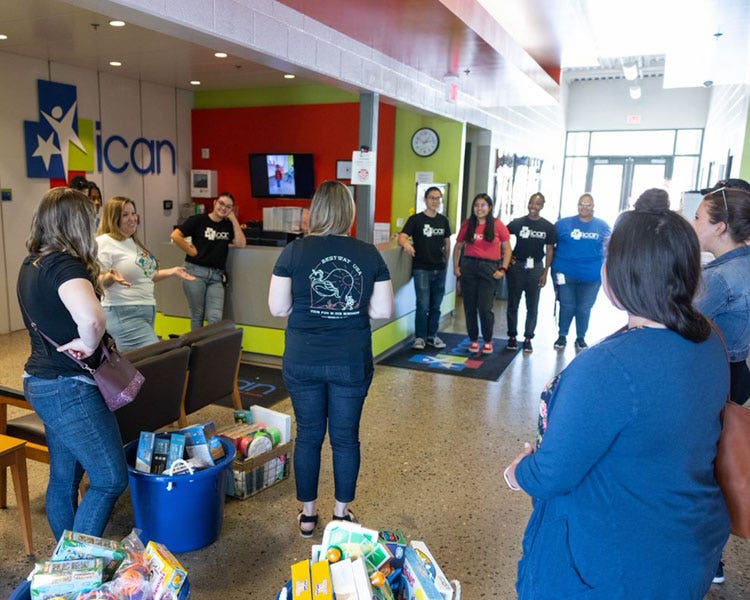 ICAN: Impacting Lives in the Community
ICAN's mission is to provide free, comprehensive programs that empower youth to be productive, self-confident, and responsible members of the community. The nonprofit organization has been embedded in the Chandler community for more than 20 years.
Thanks to employee connections, the Bestway USA team connected with the organization to get details on what the after-school care facilities needed to support children from the community. The team came together gathering a variety of items for playtime to refresh some of the rooms and also support a new facility opening in nearby Mesa, Arizona.
The team brought four bins of art supplies, mini robotics sets, puzzles, board games, first aid kits and Bandaids, and then toured the Chandler facility to see how the organization serves its students and families.
Feed the Children: National Organization Orchestrating Disaster Relief Support
Feed the Children is a leading anti-hunger organization that distributes product donations of food and other items from corporate donors through their network of local community partners. The organization also provides classroom support and school supplies to students in vulnerable areas, and mobilizes resources quickly to aid recovery efforts when natural disasters strike.
And its warehouse happens to be located right next door to Bestway USA's headquarters.
Encouraged and educated by Volunteer Engagement Supervisor Bernard White, the first visit included a team of more than 20 Bestway employees, who packed boxes of toiletries and personal hygiene items on a conveyor belt to prepare for future natural disasters. Pumped up with positive music, the team produced 360 boxes weighing 7,800 pounds.
On its second visit, Feed the Children shared that it needed help preparing for a back-to-school supplies event for local teachers. The team got to work stocking shelves, packing backpacks and cleaning up supplies for the event, which was a big success.
Community Drives
To wrap up 2022, Bestway USA hosted a community blood drive with Vitalant, a nonprofit organization that collects blood and provides blood and blood products and services across the U.S. About a dozen Bestway USA team members and others from the community booked time and gave back to the organization.
Finally, to support the United Food Bank, Bestway employees gathered and donated boxes of food items such as cereal, oatmeal, canned tuna, peanut butter, rice and beans.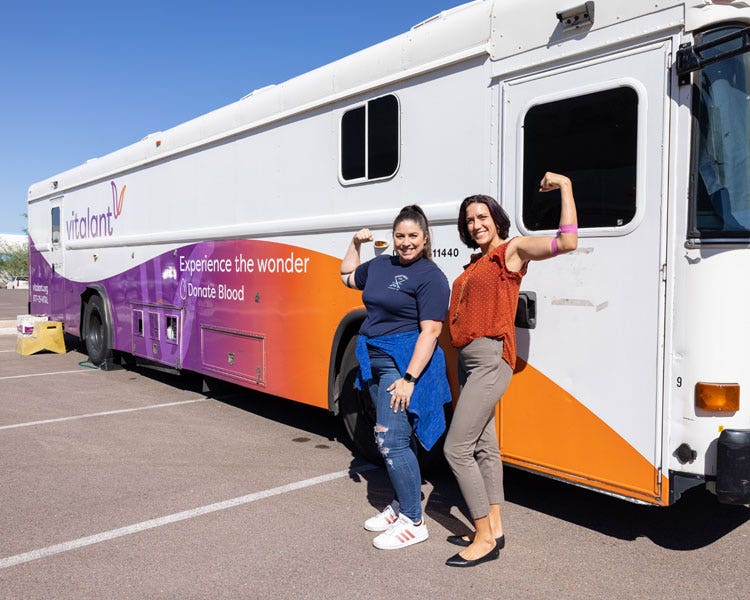 Bestway Future Plans
Bestway USA is just getting started with its Chandler give back opportunities and it can't wait to make an even bigger impact in the community as it fulfills its core values and makes a difference. We're proud of the partnerships we're creating and can't wait to continue those relationships while reaching other worthwhile organizations.
Want to connect with us? Reach us at Marketing@bestwaycorp.us for more information about our company, to feature us in a publication or find out how we can partner with your organization.