Make this summer one to remember with our helpful tips.*
Warm weather means backyard barbeques, firefly catching and getting the family pool set up and ready for a summer of splashes - and through it all, we know that your family's safety is your top priority. There are simple steps you can take even before the pool is assembled, filled up and ready for summer fun!
Choose the Best Set-Up Location
1. Find Solid, Level Ground
First, make sure the space you've chosen is completely level. Even a slight angle to the ground can cause unnecessary stress on the pool frame, which could damage the surrounding area. You will also want to make sure the area is solid without any soft spots, so the pool weight will be evenly distributed. We suggest finding a spot on the grass, dirt or concrete, and avoiding areas with mud, sand, gravel, decking or loose soil. Finally, the pool must be set up at least 6 ft. away from the house or any electrical outlet.
More information is available in the manual provided with your Bestway® above ground pool.
2. Be Aware of Furniture Placement
Kids are creative, curious creatures who like to explore. Make sure to move chairs, tables, cushions and other furniture away from the pool so kids can't climb on anything to enter the water unsupervised.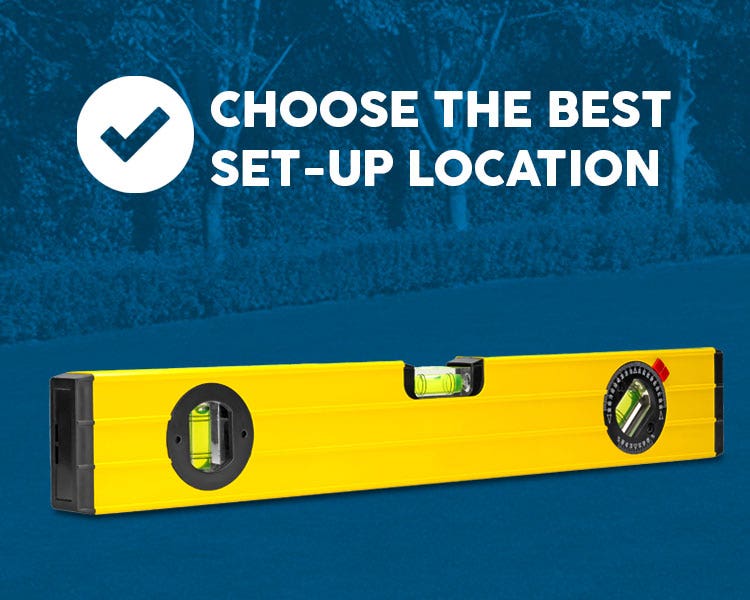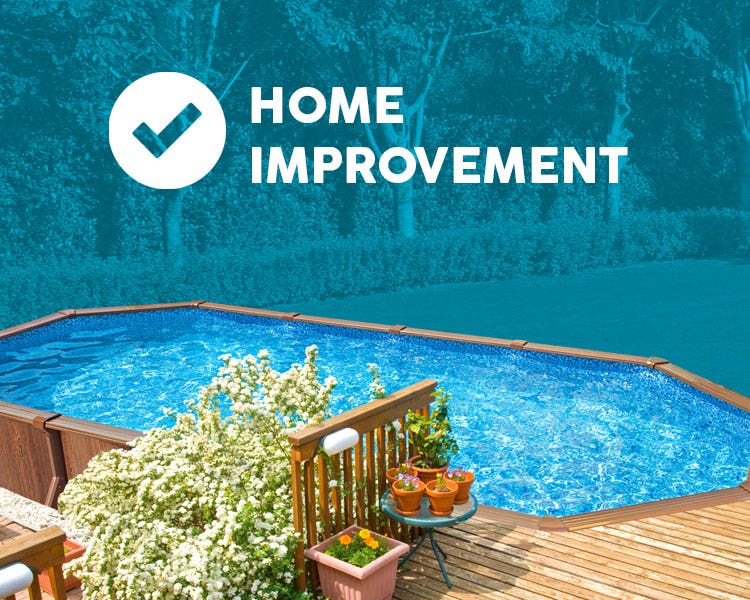 Home Improvement
3. Install Decks & Barriers
Installing a deck or a barrier, such as a fence, around your pool is not only highly suggested, but it may also be required by your local laws or ordinances. These barriers are especially effective when they also have a self-latching gate that will close automatically behind you, preventing any other unwanted visitors from following you into the pool area. Make sure the latch is placed high enough on the gate to keep little hands from opening it unsupervised.
4. Door & Water Alarms Save Lives
Door alarms alert you if someone is trying to come into your home, and they can also let you know if someone (possibly a small child) is going out. We suggest adding an alarm to the door or fence that leads directly to the pool, so you will be notified immediately if someone is headed where they shouldn't. Water alarms are another notification option; they will let you know if something has disturbed the water in your pool.
Always Have Adult Supervision
5. Pool Safety Discussions
Assign an adult to be the designated "water watcher" every time the pool is being used. Discuss pool safety with your children and what to do if they need help. Let friends and family know any rules you have regarding the pool and make sure they can take care of any incidents that may occur while in charge. Post your emergency contact information in a place that is easy for everyone to see, and make sure your kids, friends and other family members know its location. Even when it may seem like common sense, it is still worth a conversation!!
6. Learn CPR
Learning Cardiopulmonary Resuscitation (CPR) only takes a few hours and will become a skill that could help save someone's life. Encourage friends and family to also take a quick class so everyone is certified.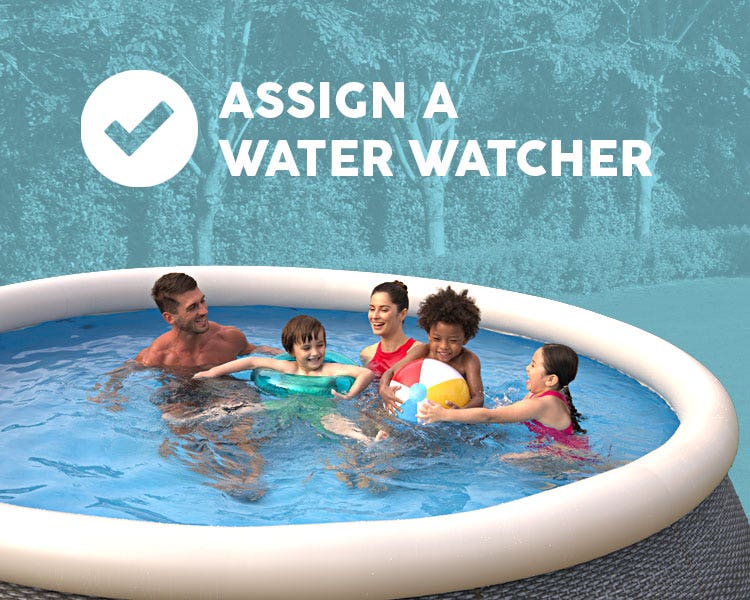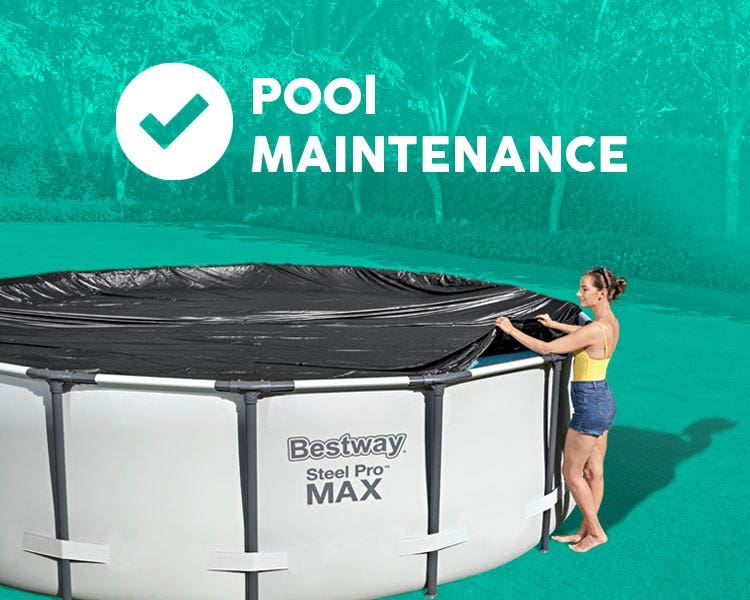 Pool Maintenance
7. Pool Ladder Safety
Always check that the ladder or steps leading to your pool are secure and in good condition, as they will be holding quite a bit of weight throughout the day. Once the fun is done, follow the instructions provided with your ladder to prevent any unsupervised access to the pool, either by removing the ladder completely or engaging the safety features.
A safe summer is a fun summer, and we can't wait to see what this one has in store for your family!
Check out Bestway's pool accessory assortment for ladders, pool covers, cleaning tools and more!
*Disclaimer: This post does not purport to address all safety concerns associated with the use of above ground pools. These comments are for informational purposes only, and consumers should always read all safety information provided with a product in its entirety – including, but not limited to, all product and packaging warnings and user manuals.